WINNER - $1,000 to Remuera House of Travel - November 2019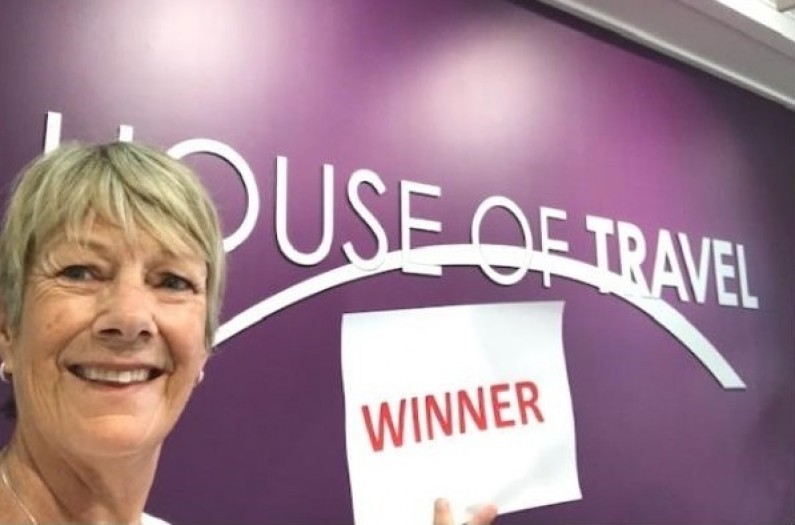 This month's winner – Remuera House of Travel
This month (November 2019) the very clever staff at Remuera House of Travel, Auckland are the winners of the $1,000.00 PB Tech voucher. What are you guys going to spend it on?
Anyway, well done on being smart enough to be doing market research into ways to effectively grow your marketing effectiveness by watching the DBA Virtual Tour.
How they work
At House of Travel Remuera they take pride in listening to their clients. Really listening! They understand each trip is not a "one size fits all" endeavour. The staff enhance your travel ideas by collaborating the vast experience across all of their team. They have a wide network of industry professionals and suppliers that they have relationships with to provide you the benefit of security throughout your entire journey.
Provide memorable travel experiences
The team consider why you are traveling, whether it is due to bereavement or a holiday to mark a special occasion and then tailoring how to best you. Whether that be saving you time by researching options for you or recommending amazing and memorable events to arranging mobility assistance through an airport we want to make your holiday special for you.
Offer products with integrity
Each team member will listen to you, consider your needs and wishes, then work out and recommend the BEST option for you. Of course it is impossible to always hit the nail on the head the first time but they will happily provide alternative options for you to choose from.
You could be a winner
Would you like to be this month's winner? Simply click on the link below, take our short Virtual Tour, and you too can go into the draw! There is no limit to the number of times you can enter so if you would enjoy the Tour a second time – knock your socks off!