Merry Christmas and a Happy 2019 to All!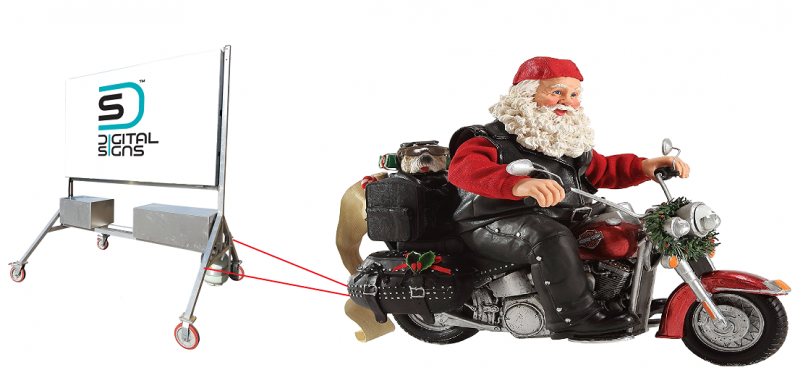 Ho, Ho, Hoooooooooooooooo
What a year! I know I am a little bit guilty of pushing my foot a little hard on the accelerator but WOW have we had a good year! Sure we've been through some of the issues that I know many of you have, but at the end of the day we 'made it' and could not be happier with our results.
I would like to give a very special thanks to the Team who all gave it their best, and to our absolutely great customers for your orders and giving us back your pictures of the installed signs looking so fantastic.
Time off over Christmas
I know one of our staff is heading back to India to be able to marry his beautiful bride. Some of the others are just enjoying the break and kicking their heels up locally. Our factory will be closed from 3pm Friday 22 December through until 8:30am Monday 14 January but we will continue to be available on our 0800 number during this time for anyone wanting support.
My relaxation of choice is pushing our self-contained caravan out 'bush' to just sit in the quiet (or climb the local hill) and re-group. Of course we have all the critical necessaries such as endless hot water shower, air conditioning, microwave and 2 TVs, but other than that it's still in touch with nature isn't it?
Whatever your Christmas vacation is all the Team and Digital Signs wish you well and hope you get time to relax and enjoy family.
2019 should be good
Even though 2018 was a fast-paced year I have a funny feeling 2019 is going to be to the next level. We have our own software coming online in the first quarter and an increasing number of large format digital billboards set to go up around the country.
If you would like to join our team or JV B2B as we continue to grow please do not hesitate to drop us a line. There is strength in unity.
Merry Christmas and a Happy New Year to all!